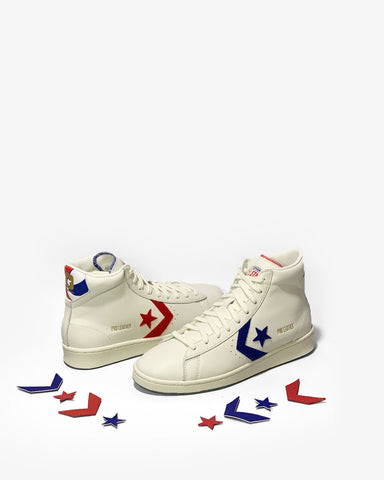 The Converse Pro Leather Hi brought about a change in the world of basketball in the 70s thanks to the choice to remove the canvas and use only leather.
Launched by basketball player Julius Erving (better known as Doctor J) during the Slam Dunk Contest in 1976, when the Philadelphia player took off like no one had ever done before and entered the history of the sport.
Converse Pro Leather Hi was born in an era when musicians and athletes merged in a single cultural street environment, trying to change the mentality of each area.
Sneakers were starting to change too.
The simple elegance of Pro Leather has been at the service of a generation that was the first to boldly break the traditional rules of clothing by changing the context of sports footwear. Today sneakers are no longer a playful accent but a standard element.
However, the creative spirit of the late 70s and early 80s remains in those pushing the dynamics of street style and sneaker culture, and Pro Leather has greatly contributed to this radical change.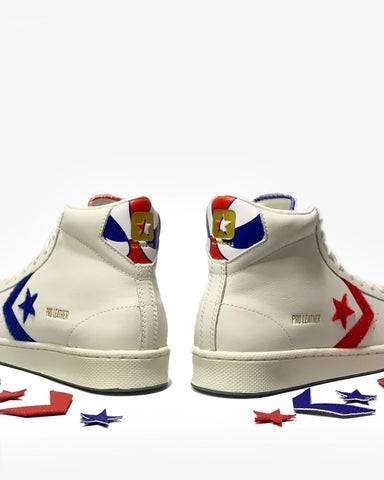 ---